Make an impact.

Evolve your career!
News / Blog
Guest Blog Writer – Sharon Wagner, seniorfriendly.info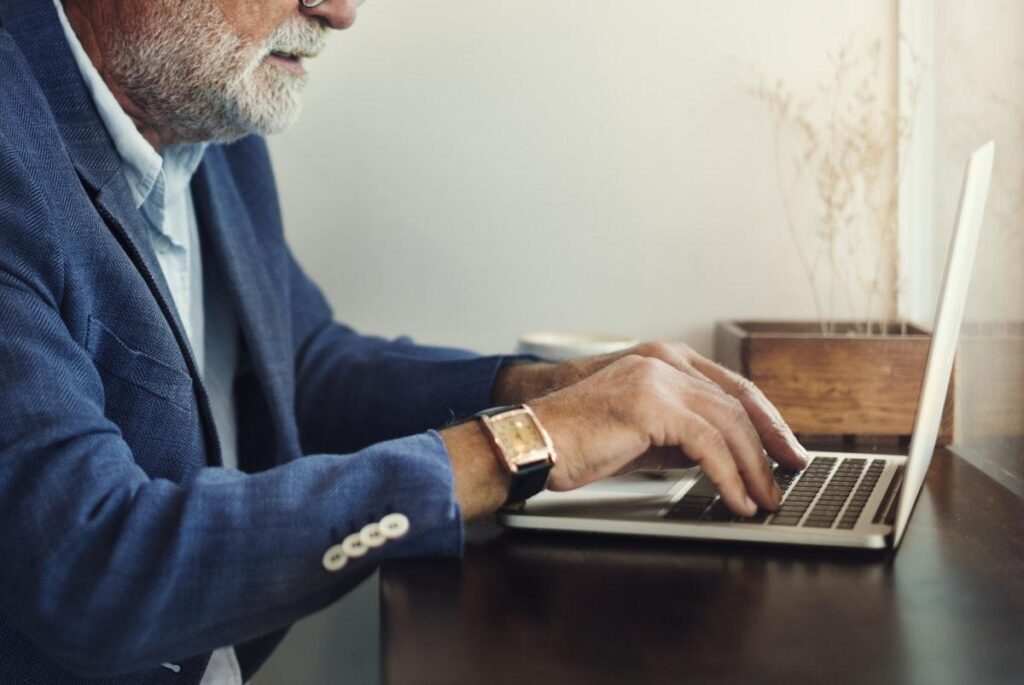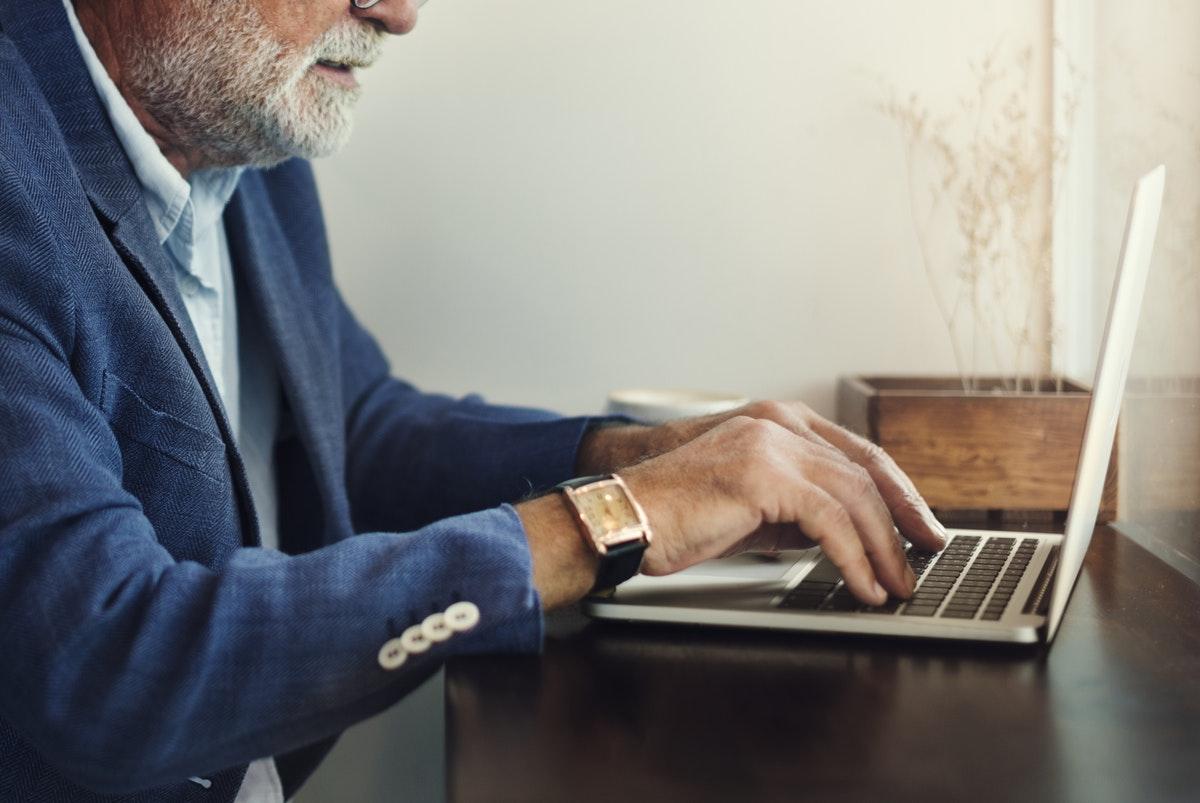 Wondering whether you should continue working after retirement? That is a huge question you will need to think long and hard about. If you decide to keep working during your golden years, however, finding a perfect new job doesn't have to be complicated. In fact, we've compiled a list of some of the most lucrative and popular jobs for seniors who are retired, in order to make deciding on your post-retirement career even easier.
Freelance Opportunities
Want some serious flexibility while you earn some extra cash in retirement? If so, you should consider freelancing. Online job and remote staffing boards like Upwork make it easy to find freelance openings that fit your interests and needs. Whether you want to work in sales, marketing, writing, customer service or any other, you can find the perfect retirement job via Upwork. Just fill out your profile and upload a resume or portfolio, and you will be all set to start wowing potential freelance clients and earning extra income during your golden years.
Gig-Based Economy Jobs
Another option for seniors who desire flexibility in their work schedule is to look for a gig job. Wondering about the gig economy? Well, if you have used an app to get a ride from the airport or to order food in recent years, you have actively participated in the gig economy without even knowing it. Gig workers can choose their own hours which can make these jobs perfect for seniors, and you can find lucrative gig jobs doing just about anything. So, whether you want to hang out with pooches on their daily walks or deliver groceries, there's a gig job for you.
Part-Time Retail Positions
If you love shopping and talking to people, then you should consider a part-time retail position during retirement. Some of the best retailers for employees include popular stores like Trader Joe's, Best Buy, and REI. In addition to getting a paycheck, seniors who work for these companies can also take advantage of other employee perks, such as generous discounts and even health benefits that can fill in the gaps left by Medicare plans. Plus, you will likely be on your feet while you are working, which can be beneficial for your wallet and waistline.
National Park Openings
For seniors who have a love of history and the outdoors, working for national parks can be a perfect post-retirement career fit. More adventurous seniors can opt for being a park ranger, but if you prefer something more laid back, you can also consider working in the welcome center or being a park guide. An added bonus about working within the national park system is that you can also choose from permanent or seasonal jobs, so you can retain as much freedom as needed for your retirement, without having to sacrifice an additional source of income.
Substitute Teaching Jobs
Did you know that being around younger generations can be beneficial for seniors and children alike? Connecting with kids can help keep your brain sharp and keep feelings of isolation at bay, but you can also help influence those kids to grow into healthier, happier adults. You can get and give these benefits by spending time with grandchildren or other younger family members, but you can also connect with younger generations by becoming a substitute teacher.
Consulting Opportunities
Retiring can bring a welcomed sense of freedom for many seniors. Still, if you are retiring from a career field that you love, it may be difficult to let that passion go when you leave. Thankfully, you don't have to when you become a consultant in your area of expertise. You've likely worked with consultants in the past, but these self-employed pros provide essential business advice and assistance to entrepreneurs and organizations. You can provide services on your own time, which means you pursue your passions without giving up your retirement plans.
Working after retirement is a smart move for seniors who want or need extra income. If you also want to maintain some flexibility and freedom, you should think about choosing from one of the senior-friendly jobs listed above. That way, you can get the most out of your retirement.
Filed in: Uncategorized
Comments Off

on A Note to Our Politicians
Is anyone else highly anticipating November 7th? The day we can finally say the elections are over. This won't be a political post I promise (at least not in the sense of supporting any one person or party), I just have to vent about how done I am with the phone calls, the media, the debates, the negative campaigning, the visits to my door, all of it. Here are a few things I've learned from the 2012 elections. You might even be able to take something away from it in your job search.
1) Smear campaigns are unethical. Don't do it. It does not make you look better than other candidates. It makes me question your integrity.
2)The amount of soliciting both over the phone and in person is maddening. It borders on harassment. This will not get me to "hire" you. I don't get this much attention from anyone, including my family. Please stop. Thank goodness for caller ID. We barely answer our phone anymore.
3) There is nothing wrong with changing your mind on your views. However, changing them multiple times will make voters (even party-supporting voters) question where you really stand. Will you change your mind again if you get elected?
4) When you are asked a question, just answer it! No double talk. No pointing the finger at your opponent. No skirting the issue and changing the subject. I want the truth. I want to know I can trust who I'm voting for.
I try to be an informed citizen, and I take my right to vote very seriously. But as in past years, I find it hard to fully support any candidate, whether it's for President, State Representative, State Senator, or Congressman/woman. My opinion year after year remains the same – I don't trust our politicians. I don't trust them to make the right decisions for us as individuals, or communities. Our country is in trouble with the path we are on, and we need to fix it. It's not up to one person, it won't be easy, and it's going to take time. But we all have some hard questions to ask ourselves. Do we love our country enough to personally sacrifice for its continued financial, economical, and social well-being? Can we get past our desire to point fingers and all take some responsibility for cleaning up this mess? Yes – politicians, the rich, the  middle class and the poor, the young and the old, in every color, creed, and nationality, I'm talking to you.