Make an impact.

Evolve your career!
News / Blog
Filed in: Uncategorized
Comments Off

on How to Restart Your Remote Career During a Pandemic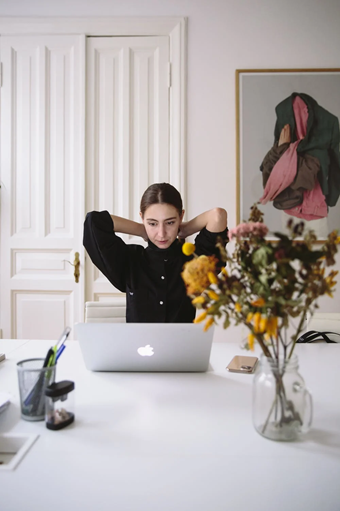 Guest Blog Writer – Matt Williams
Are you one of the many remote workers who experienced a COVID-19 job cut? As companies adjust their spending to the new world situation, you might feel like finding work is impossible. Despite the pandemic, there are opportunities out there. Evolution Career Consulting wants you to thrive, so check out these terrific resources to help you find them.

Start With Yourself

Dealing with the uncertainty of COVID-19 and a job loss is super stressful, so it's critical to keep up self-care practices. Taking care of yourself ensures you remain happy and healthy while you're on the hunt for a new job.

● The first thing you should do is ensure you maintain a productive schedule.
● Practice good self-care while you're job hunting, such as eating right, exercising, and staying connected with friends and family.
● If money is tight, look for ways to slash your expenses.
● Consider adding meditation for stress management to your daily regimen.

Rethink Your Workspace

Could your existing office use a little tweaking? Take time to ensure you have an optimal work environment, so when the right position comes your way, stepping back into a daily work habit is no big deal.

● Appropriate lighting can make a world of difference in keeping you healthy and productive in your workspace.
● If you struggle with staying focused, you may need to create a distraction-free environment.
● Even the colors on your walls can affect your productivity, and now is the perfect time to apply a new coat of paint if necessary.
● Design an office space that fits thoughtfully with your lifestyle and work habits.

Choose Solid Job-Hunting Strategies

Part of every day should be dedicated to some aspect of your search for a new job. There are employers who are looking, so it's a matter of connecting with them.

● A career coach can guide you through improving your professional presentation, from interviewing skills to a more polished resume.
● As Inc. explains, building a personal brand across multiple platforms will give you a critical edge over other job hunters.
● You can use job boards to post listings for any freelancers you may need.
● Leverage your social network in your job search.

Consider A Startup

One way to get back into the swing of things is to start your own business. With remote work the new norm, it's a logical option to consider, and it doesn't need to be as risky as you might think.

● Choose a business with minimal overhead costs and start time.
● Protect your personal finances by establishing an LLC.
● A formal business plan can help with developing your strategies and timelines and provides validation to lenders.
● Networking can be the key to finding investors, resources and customers.
● Find tools that will help you collaborate easily with clients and freelancers.

Losing a job is hard on you, especially in the midst of a world pandemic. Take proper care of yourself, adjust your workspace as needed, and employ great job-hunting strategies. It might feel like finding a great new job is impossible right now, but you can turn to Evolution Career Consulting for advice, interview tips, and much more. Put these resources in your back pocket so you can find the right position soon.